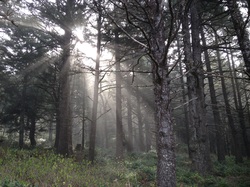 We here at Music Journey, LLC are excited about the up-coming workshop,
Music & Imagery are Amazing
, facilitated by our own Aaron Teague. This workshop is being brought to life also by the gracious offering of the workshop space by Laurie Arnold.
This workshop will introduce participants to elements of
The Bonny Method of Guided Imagery and Music
(GIM). GIM is a transformative exploration of inner experiences and music. The intention of this workshop will be focused on accessing inner resources and self-nurturing. Through a lively and artistic process we will listen to music in a new and deepened manner and respond to these listening experiences through visual art and writing. The workshop is sure to be a wonderful opportunity. Please don't miss this experience; space is limited to 15 participants.
For registration call Aaron Teague at 412-761-0751 or E-mail at
aaron@musicjourney.net
Where: Friendship neighborhood of Pittsburgh
When: Saturday November 1st from 10AM - 12 PM
Cost: Workshop fee is $20 payable in cash, check, or credit card on the day of the workshop.